Emerald Fennell & Carey Mulligan
SPIN's Sarina Bellissimo caught up with Emerald Fennell and Carey Mulligan for her last in-person interview in March 2020.
They spoke about their new movie Promising Young Woman, which was due out last year.
However, its release was delayed amid the global pandemic.
The movie has gone on to receive several Oscar nominations, with Emerald making history in the Best Director category.
For the first time ever, two women have been nominated: Emerald and Chloé Zhao (Nomadland).
While Carey received the nod for Best Actress, and the film itself is up for Best Picture.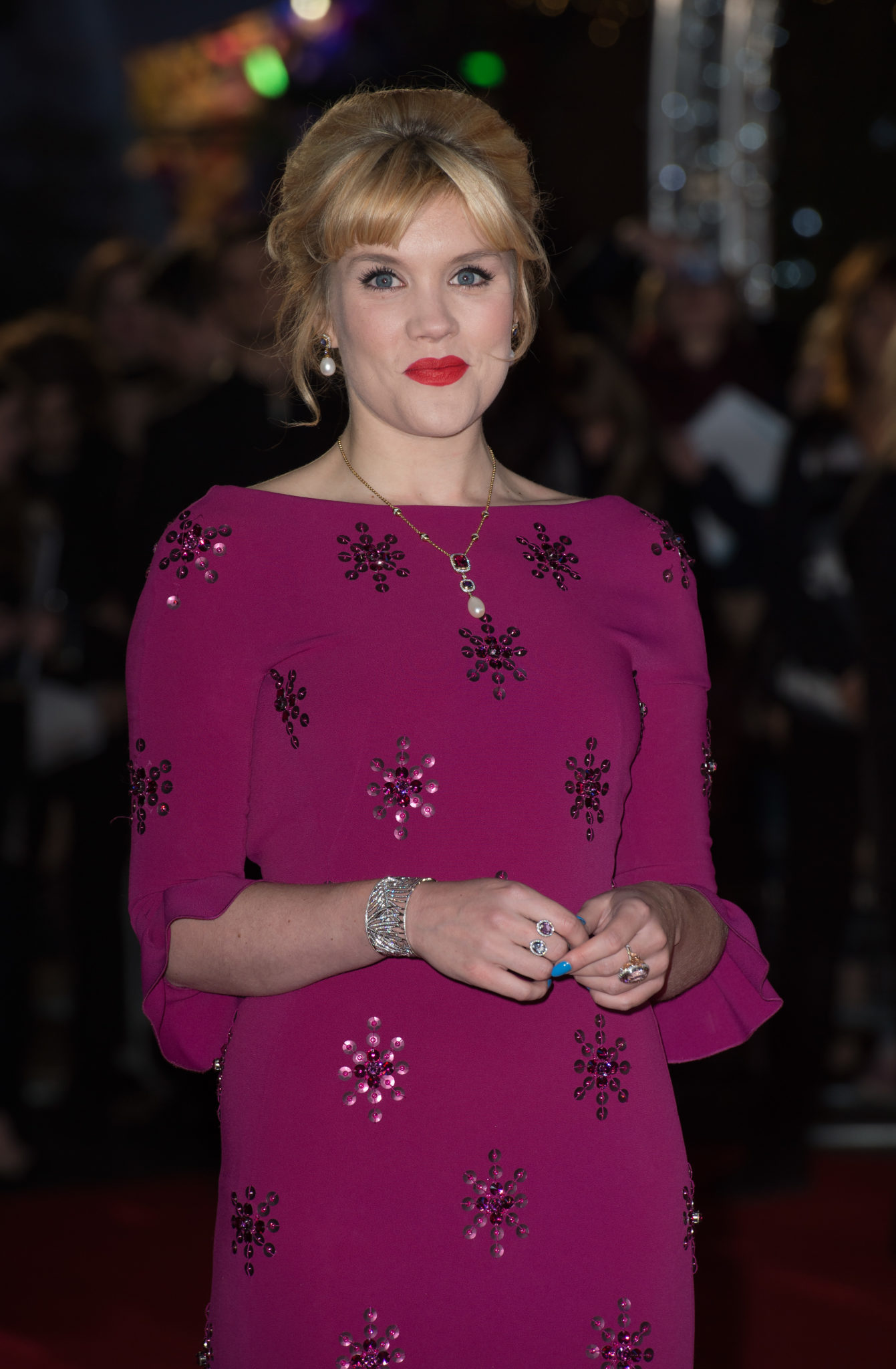 With the Oscar nominations just out, and the film's release around the corner, Sarina decided to release her interview with the girls.
And if there's one thing we've learned from it, it's that Emerald and Carey are friendship goals.
Sarina quoted Carey saying this movie has given her, "The greatest joy of all time."
She admitted, "It really was. And it was so brief, that's the saddest thing of all."
The actress said it was just, "so much fun," before going on to gush over the director.
However, she got a tad embarrassed considering Emerald was sitting right beside her.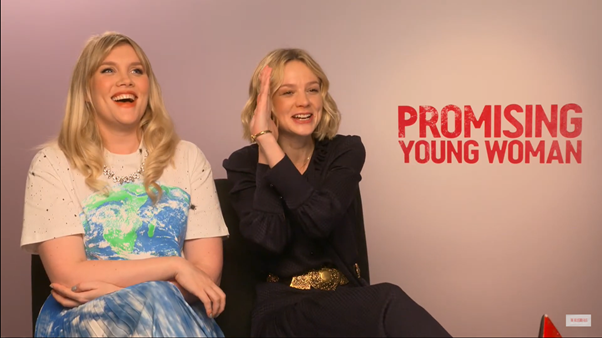 So, she decided to use her hand to create a wall between them.
Carey continued, "I've had amazing experiences with directors, but Emerald and I from the beginning just had..."
She sighed, "I feel like I'm on Love Is Blind."
The pair broke into a fit of laughter as Carey admitted, "We had a connection."
Emerald interrupted with a reference to Love Is Blind, "I will marry you."
Carey laughed and pretended to become emotional, "I will marry you!"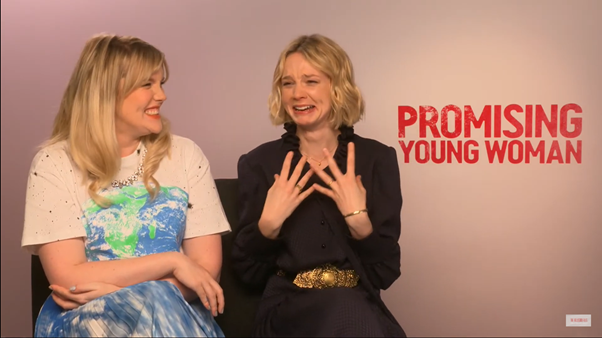 She returned to the interview to finish her answer, "The whole thing was just so collaborative and beautiful."
"And Emerald was so good at you know, when I would hold back, she would push me to sort of test myself..."
"I just love working with Emerald so much and I want to do everything she ever does and she knows this and so does her agent."
The girls also spoke about how extremely powerful the film is, the power of pop music, and more.
Emerald summed up the flick perfect - she described it as, "a darkly comical fairytale."
Watch the full interview here:
Promising Young Woman, coming exclusively to Sky Cinema and streaming service NOW from 16th April.