Drake lashes back
Nice For What rapper Drake has hit back after his father accused him of exaggerating their rocky relationship in his music.
Dennis Graham claims his son once told him he only does it because, "It sells records."
Drake however, is adamant, 'every bar I ever spit was the truth...'
The God's Plan artist often references his turbulent family life in his music.
For example, in his song Look What You've Done, he accuses his father of allegedly failing to pay child support.
"And my father living in Memphis now, he can't come this way/Over some minor charges and child support/"
"That just wasn't paid, damn/Boo-hoo, sad story—Black American dad story."
Dennis speaks out
The mogul's father opens up in an interview on Nick Cannon's Close Conversations last Friday.
Dennis claims he spoke to his son about how he's portrayed as an absentee father in his music.
As per XXL, Dennis tells the presenter, "I have always been with Drake."
"I talked to him if not every day, every other day and we really got into a deep conversation about that."
"I said, 'Drake why are you saying all of this different stuff about me, man? This is not cool.'"
"And he goes, 'Dad, it sells records.'"
Drake hits back
The rapper hits back on Instagram Stories this week.
He writes, 'Woke up today so hurt man. My father will say anything to anyone that's willing to listen to him.'
 

View this post on Instagram

 
Drake goes on, 'It's sad when family gets like this but what can we really do that's the people we are stuck with...'
'every bar I ever spit was the truth and the truth is hard for some people to accept.'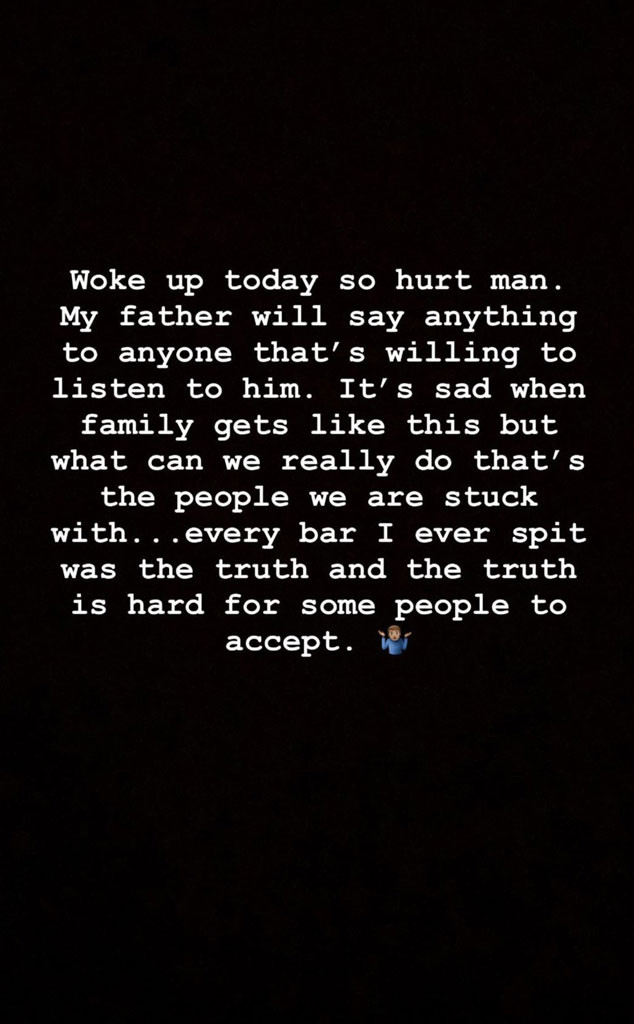 One of the rapper's latest achievements is his work on the Netflix series return of Top Boy.
Read more here.