Joe Jonas and Sophie Turner's French wedding
Newlyweds Joe Jonas and Sophie Turner tied the knot for the second time in France over the weekend.
Their good friend Diplo however, was banned from using his phone during the ceremony.
It's after he live-streamed their Vegas wedding in May.
 

View this post on Instagram

 
Diplo shared a photo of himself on Instagram walking down the steps of the wedding venue.
'This is the only photo I got from Joe and Sophie Turner Jonas wedding because they took my phone from me...'
He says his phone was, 'put in a holding cell during the ceremony.'
The Vegas wedding
Joe and Sophie spontaneously tied the knot in Las Vegas after the Billboard Music Awards earlier this year.
If it wasn't for Diplo live-streaming the event, we may never have known about the ceremony.
The DJ shared videos and pictures of the happy couple at the alter.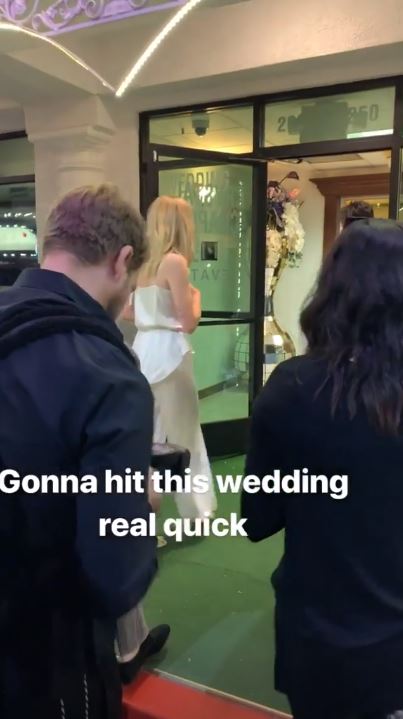 Joe was beaming as he waited for Sophie to walk down the aisle.
They had country music duo Dan + Shay perform at the ceremony.
The musicians sang their hit song Speechless as Turner made her way to the alter.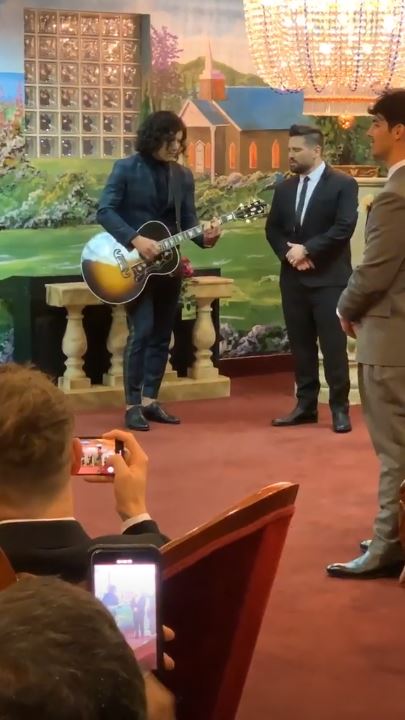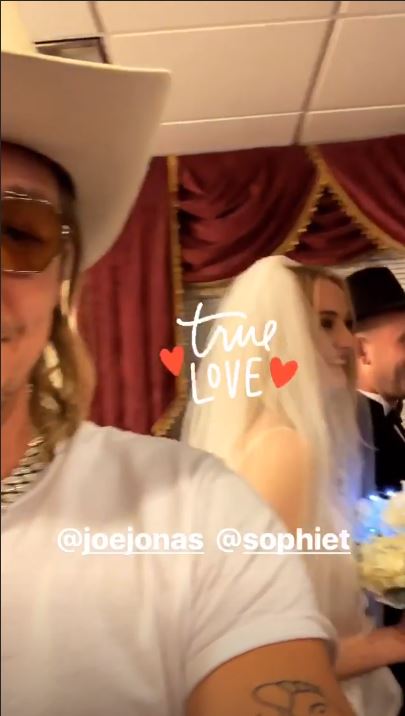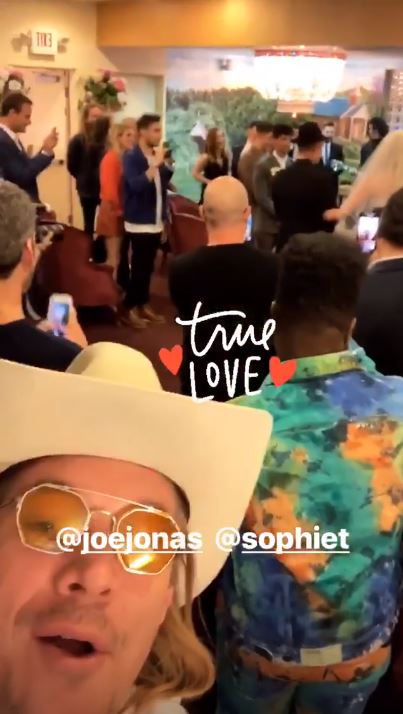 At Elvis' mark they both repeated, 'I promise you, I will never leave you. I will love and trust you all the days of my life.'
Elvis then told Joe, 'You may kiss the bride.'
 

View this post on Instagram

 
Joe later admitted during an interview with Capital that Diplo ruined the wedding, "Yeah, he did ruin it."
"I love Diplo, but he loves his Gram more that a 13-year-old... We just laughed. We loved it..."
"I just love that he was walking into the chapel and he was like, 'going to hit this wedding real quick.'"
Sophie also addressed the issue in an appearance on the Graham Norton Show.
"Well, we didn't choose him to be our wedding photographer."
It looks like Diplo learned his lesson!