Cole Sprouse lashes out at, 'fanatics'
Riverdale's Cole Sprouse has released a statement on Instagram Stories lashing out at, 'fanatics.'
He shared that these people have attacked his friends, leaked his address, sent death threats and more.
Cole wrote, 'I tolerate a lot of rumors and slander from people online claiming to be my fans.'
'Fans who feel entitled to my privacy precisely because I never indulge them.'
'But attacking my friends, baseless accusations, leaking my address, and sending death threats are all qualities of insanity and fanaticism.'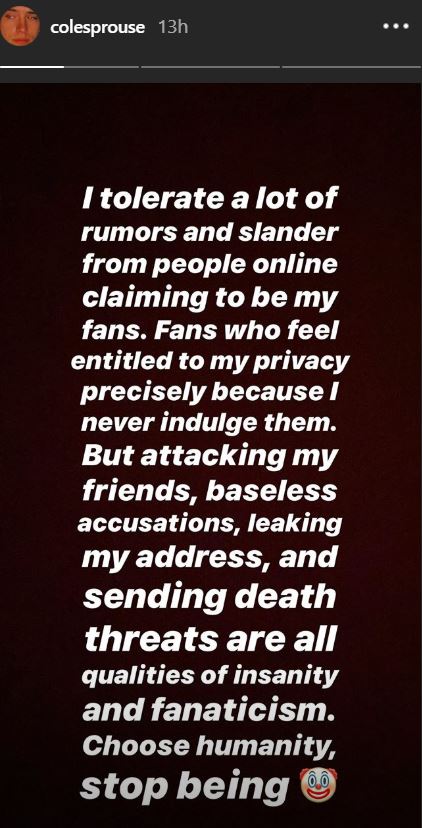 Instagram Stories @colesprouse
Cole finished his first post, 'Choose humanity. Stop being [clown emoji].'
In his second post, Cole added, 'when I first stepped into a public relationship, this was one of the foreseeable consequences.'
The actor has been dating his Riverdale co-star Lili Reinhart for some time now.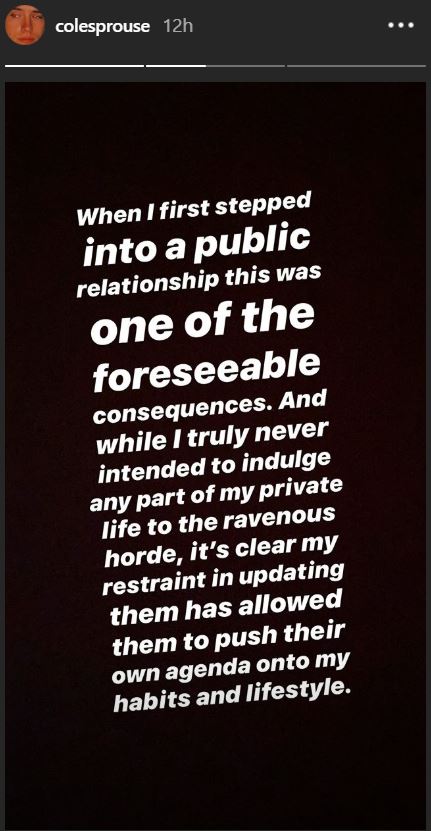 Instagram Stories @colesprouse
He went on to say he never, 'intended to indulge any part of [his] private life to the ravenous horde.'
However, he's learned that this has only, 'allowed them to push their own agenda onto my habits and lifestyle.'
Cole concluded in his third post, 'So in conclusion - please eat my delectable plump a**.'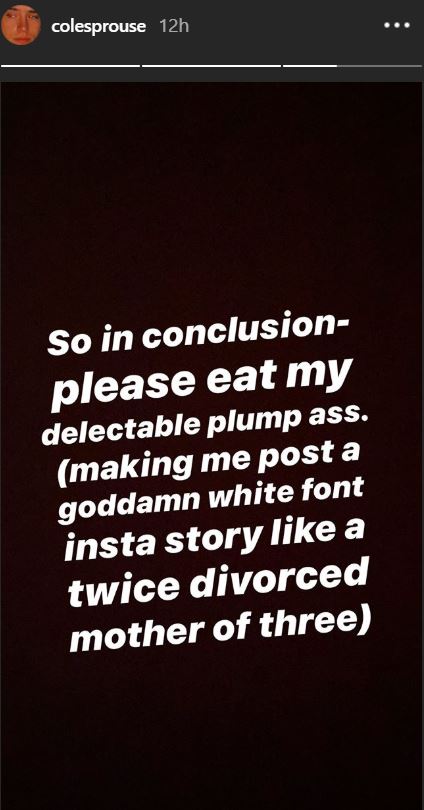 Instagram Stories @colesprouse
Cole hasn't made any further comment.