Miley Cyrus hospitalised
MailOnline reports Miley Cyrus is currently recovering from Tonsillitis in hospital.
Thankfully her partner Cody Simpson has been by her side through it all.
She's been updating her followers on Instagram Stories from her bedside.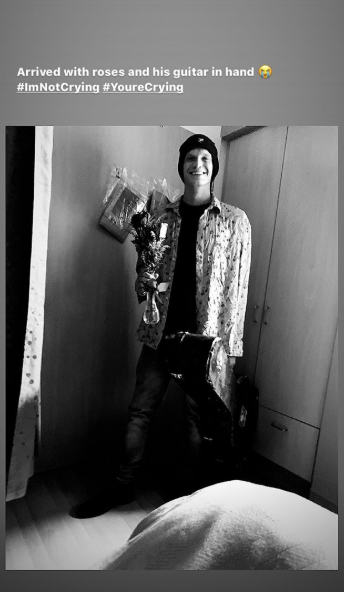 Miley shares a picture of herself in a hospital robe lying in bed.
'Trying to heal as quick as I can to make it to Gorillapalooza...'
'Hoping rock star G*DS send me a boost of bad a** and help me kick this sh*t to the curb.'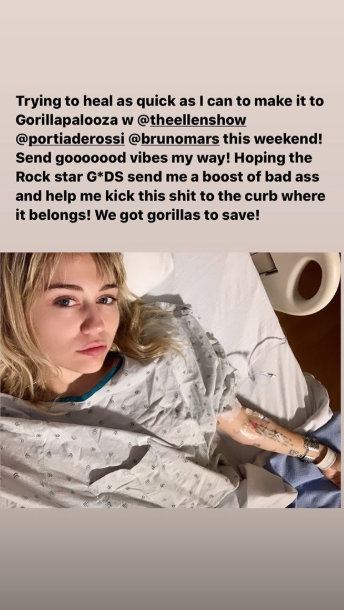 The singer goes on to show her appreciation for her mother whose been looking after her.
'Thank you mama for helpin this little sickyyy look a little bit better by brushin my hair for me.'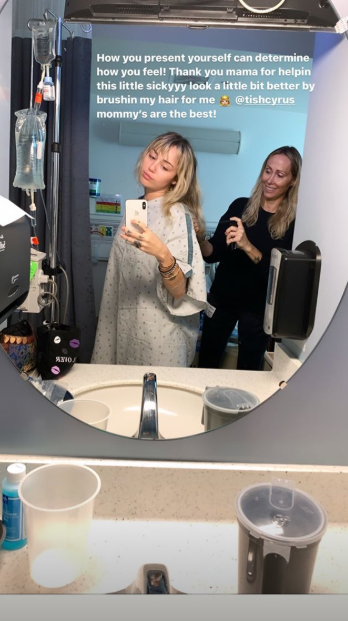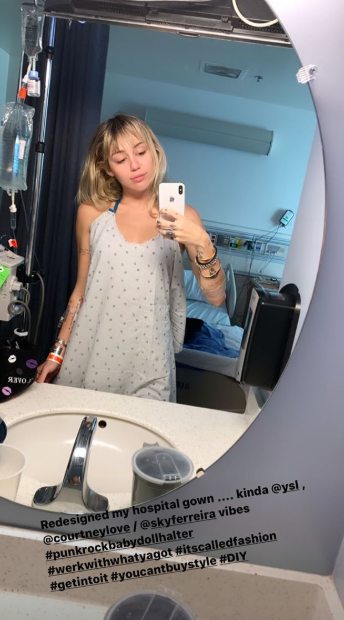 Miley's boyfriend
She mentions in one snap that her 'BF' is coming to visit her in 'the hospy.'
We're presuming 'BF' stands for boyfriend considering she's with Cody Simpson in the next photo.
He can be seen lying next to her in bed playing guitar.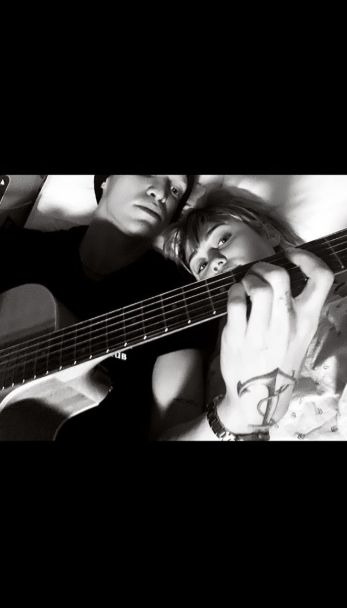 It seems Cody manages to lift her spirits.
She shares a video of him serenading her with the caption, 'suddenly I am feeling much better.'
'this sweeeeet guy came to visit at the hospital and sang the sweeeeeetest song he wrote just for me.'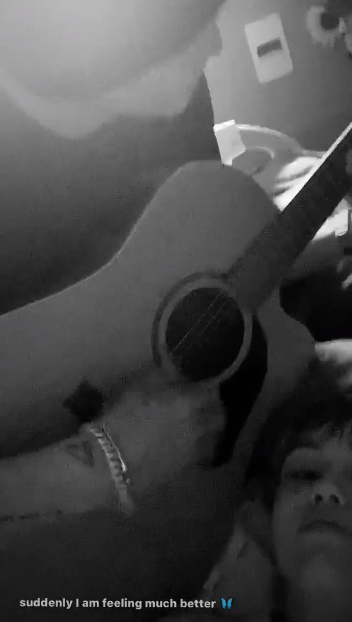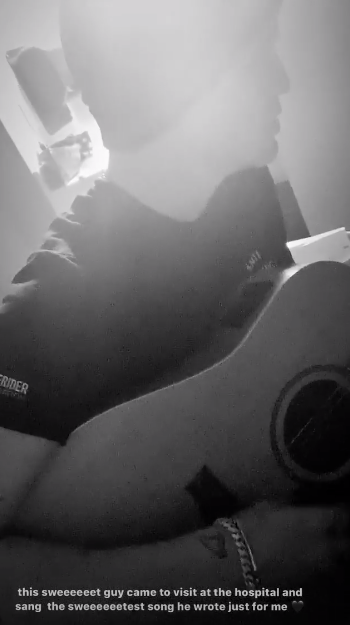 However, she keeps the video muted and in the next snap she explains why.
'It's too special to be only heard in full by my ears so I am currently pressuring him to DROP IT next week...'
'& it's working #GoldenThing'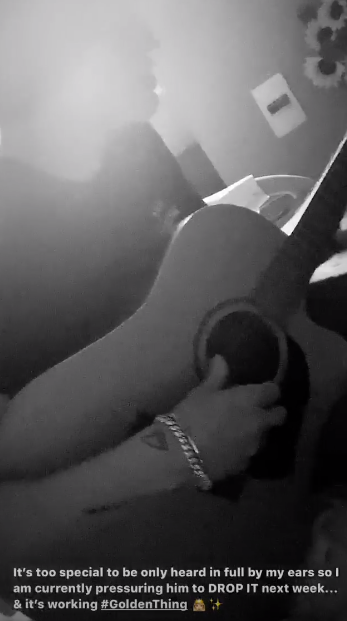 Miley Cyrus split from her husband of eight months Liam Hemsworth earlier this summer.
Soon after this she was spotted kissing her close friend Kaitlynn Carter.
When they split up, she moved on with Cody Simpson.
 

View this post on Instagram

 
She's since hit back at those judging her for dating so soon after her split from Liam.
Read what she has to say here.