Caroline Flack nearly gave up her whole career
In a recent interview, Caroline Flack admits she once offered to give up her career for a man.
'He was going to leave. I didn't want him to go. But he left.'
 

View this post on Instagram

 
The Love Island host opens up about the past relationship in an interview on Kathy Burke's All Woman on Channel 4.
'I did say the words "I'll stop working, don't leave me,". He was going to leave. I didn't want him to go. But he left.'
 

View this post on Instagram

 
She seems delighted that the relationship didn't work out in the end.
'And then I was like, why would I sacrifice everything for him? Why? Thank god I didn't give up my job!'
Although Caroline loves her work, she fears she's left it too late to have a family.
'I've still kind of always put work first - wake up in the morning, go to work, come home - just like my boyfriend has.'
Caroline's currently dating model Lewis Burton.
 

View this post on Instagram

 
'I'm scared it's going to get too late...'
'Where I've wanted to go, "Right, maybe slow down, think about having kids and maybe think about settling down," but I've never had that.'
'I feel guilty for it sometimes, I feel like maybe I'm being selfish.'
Past relationships
Caroline has previously been linked to Andrew Brady and Danny Cipriani.
She says her relationships don't end because of boredom, "I don't think I get bored..."
"But it's never got to the point where it's gone three years or longer, it's always sort of ended, I suppose."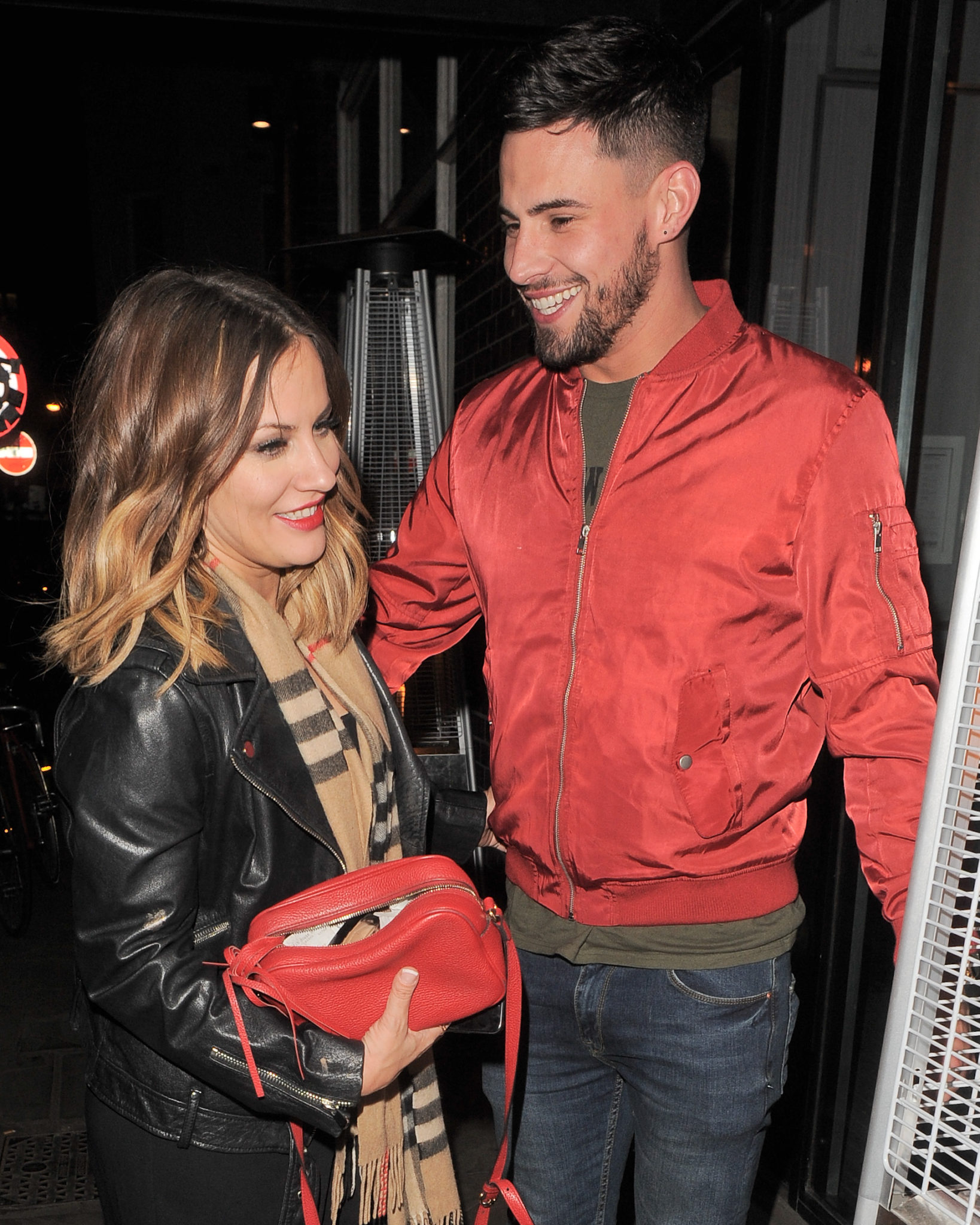 She goes on, "Being single shouldn't be seen as a sign of a weakness."
"When you're on your own, you're more powerful because you're not relying on someone else."
"So it's actually more of a powerful thing to be single."
"And when you're single and happy, that is when you feel at your best."
Caroline and Lewis
These two only went Instagram official two weeks ago, shortly after they were spotted cosying up in Ibiza.
Lewis shared a cute picture with Caroline in the sun.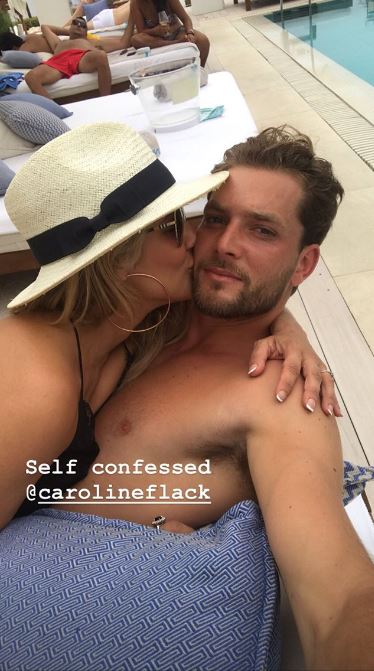 They had been living it up in Spain for the week following the Love Island finale episode that Monday.
In pictures taken they can be seen packing on the PDA.
 

View this post on Instagram

 
A source close to the star reportedly told The Sun that they, 'were introduced through mutual friends and have really hit it off.'
'They've been on several dates now and are getting on really well.'
 

View this post on Instagram

 
The source continues, 'Lewis has been a true gent to Caroline and has patiently waited to see her.'
'She has been jetting back and forth between London and Majorca as she juggles her presenting commitments...'
 

View this post on Instagram

 
'They feel comfortable in each other's company and it seems to be going in the right direction.'