Caitlyn Jenner's mother talks I'm A Celeb
Caitlyn Jenner's mother Esther has come out to say she won't be watching her daughter on I'm A Celeb.
The reality star made her debut on the show over the weekend and was the first to take on a bush tucker trial.
Her mother however, admits, 'That's not entertainment to me.'
As per MailOnline, Esther opens up about her daughter's latest excursion in a world exclusive interview.
She explains, 'We have a Survivor [show] here in the United States, I never watched it.'
'I've skimmed over it, or seen previews and I decided that I don't really care for that.' 'I know it's very popular in England and Australia, I don't know maybe people like to see other people uncomfortable or frightened or whatever, I don't like that.'
'I like to see people peaceful, happy.' She goes on, 'That's not entertainment to me, to see somebody frightened.'
'I think she could spend a lot more pleasant times on the golf course!'
'I've tried not to think of Caitlyn being over there. It's three weeks… a long time to go without hearing from her.'
 

View this post on Instagram

 
It seems Caitlyn and Esther have a strong mother/ daughter relationship.
Esther reveals, 'When she's in the States she calls me almost every day; I've got to live without hearing her.'
Esther's fears for her daughter
Like any mother, Esther worries her daughter could get hurt in the jungle, 'I have no idea [why she's doing this].'
'I don't ask her questions to get into her mind or how she feels about this or that.'
'My big worry is [she may] get bitten by a snake or a poisonous insect.' 'I'm afraid of snakes anyway, even if they're not poisonous.'
'She had to tell me she was going on this show, and I said, "I never liked the show here in the United States and I didn't watch it!"'
 

View this post on Instagram

 
When the topic turns to the grueling bush tucker trials, Esther refuses to listen.
She's adamant, 'I don't what you to say anything that's going to frighten me or upset me, I'm better off not to know.'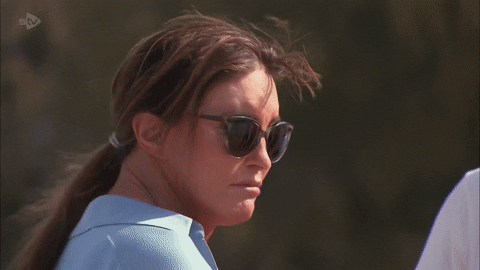 'We can't see it here in the United States. I don't need to torture myself, if it's frightening, I don't want to know.'
'I'll just my waiting for when she can call me again when it's over. I'm sure I'll hear about it on the news.'
Despite her disapproval of the show, she thinks Caitlyn has what it takes to win.
'The thing I know about Caitlyn, and I know her well, is that she has a lot of determination.'