Let's be honest here, we've all had an argument or two over a game of Monopoly on Christmas Day.
We've all had a row over the rights to own Nassau Street or what the actual rules of Free Parking are.
It usually ends in something like: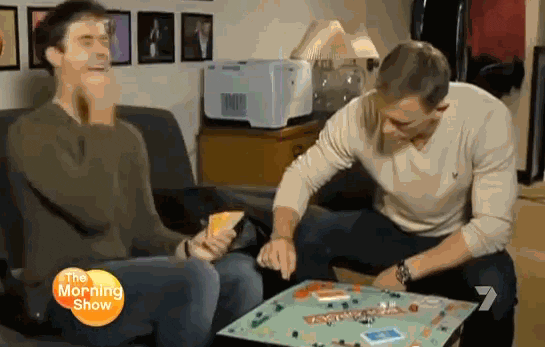 Well now the makers of the famous board game and Christmas-time favourite have revealed they've set up a hotline to assist families in the midst of such arguments over the festive period.
It stems from a survey carried out by Hasbro, which found that 51% of games end in arguments
It also found the number of people who cheat during the game is 13%.
The top 10 reasons for arguments during Monopoly were also found, which are as follows:
1. People making up rules
2. People being too cocky when winning
3. Someone buying a property you want, even when they don't need it
4. People taking too long to take their turn
5. Someone stealing from the bank
6. Someone deliberately miscounting their move
7. Who gets to be the banker
8. The property auction process
9. Choice over tokens
10. What the rules of "Free Parking" are.
A spokesperson for Hasbro UK and Ireland told ITV: "We'll have experts on hand with the official rulebooks to instantly settle any disputes, and advice on how to resolve common complaints, with each person also having the opportunity to make a donation to Childline when they call."
The hotline number is 0800 689 4903 and is open from Christmas Eve to St Stephens Day.