If you've been dreaming of a white Christmas, it looks like you'll to have to wait another year. According to reports from Met Eireann, a storm is set to hit Ireland just in time for Christmas Day.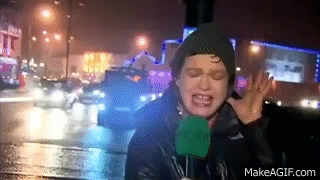 The middle of the week will bring some festive weather with crisp sunshine and scattered showers. Highest temperatures during the day will reach between 5 and 10 degrees.
Thursday is when things will start to change, with the threat of rain increasing. On Friday, the outlook is very wet and windy, with warnings likely to come into effect.
It will also remain humid with top temperatures of 9 to 12 degrees. The bad weather will stay for Christmas Eve and Christmas Day, however it's not expected to affect Santa's journey around Ireland.
It means the only option for next weekend is to chill in front of the fire and watch Netflix - here is all you need to watch in December.