Who'd have thought we'd ever associate Ed Sheeran with this iconic gif from The Hills...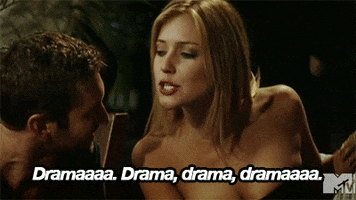 It's just too appropriate.
3Arena have issued a warning ahead of Ed Sheeran's 2 gigs this April. They've taken to Facebook with the following message, alerting people about fake pages asking for personal information.
" **IMPORTANT INFORMATION RE: ED SHEERAN**
3Arena are NOT running any competitions or after parties for the ED SHEERAN concerts in April.
It has come to our attention that there are some FAKE pages being set up asking people to email a gmail account.
Please DO NOT send money or details to these emails as it is a scam.
This is the only genuine venue page."
The post has already been shared 97 times.
Did you get tickets and if so, have you been targeted by such accounts? Let us know below.