Around 1 billion people worldwide will sit down this Sunday to watch Super Bowl 51, between The New England Patriots and the Atlanta Falcons.
History could be made on Sunday night, as Tom Brady looks to collect his fifth Super Bowl Ring, going down as one of the greatest players to ever take part in the game.
It will be a memorable occasion no matter who wins, as victory for the Falcons would see them secure their first ever title.
However, there is a lot more to this weekend than that - here is a list of 15 crazy facts that you need to know ahead of Sunday's showdown.
1. Super Bowl Sunday has the lowest crime rate over ANY OTHER DAY OF THE YEAR. Even lower than Christmas Day, because most people are either watching the game, getting drunk or eating junk food.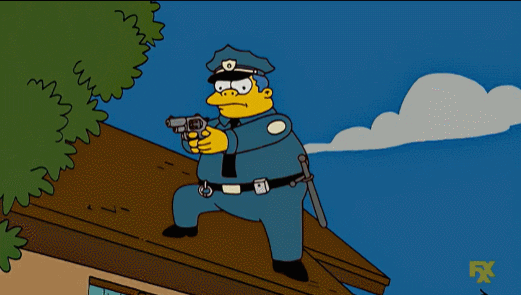 2. The Super Bowl is the MOST POPULAR annual sporting event. Around 200 millions American's will watch the game on SUNDAY, and around 1 BILLION people worldwide. That's ALOT of people.

3. If you'd like to go next year, get saving ASAP! The average cost of a ticket for the Super Bowl is 6,500 dollars. To get a good seat in a box it would set you back around a MILLION DOLLARS.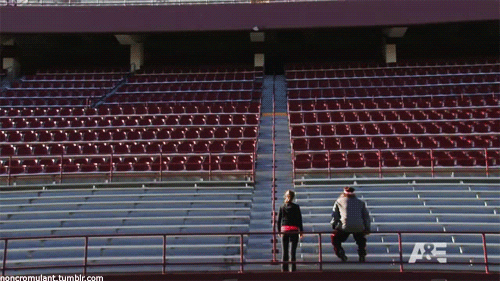 4. Most American's will watch the game at home, so in the week approaching the Super Bowl there is a surge in the number of people who buy a new TV! In fact, 9 million people will splash out on a new entertainment system for the annual event.
5. In America alone, 48 million people will order a take away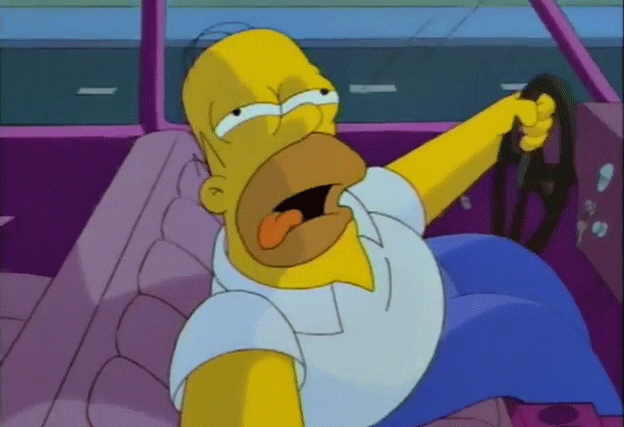 6. It's both good and bad news for Domino's Pizza workers. The good news is 12 million dollars will be spent on slices over the space of 4 hours. The bad news is, some poor fella has to deliver them all?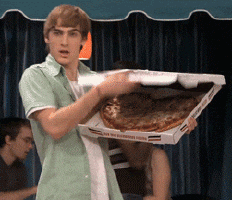 7. CHICKEN WINGS - 1.3 BILLION CHICKEN WINGS will be eaten on Super Bowl Sunday alone! The bigger question is, where do all these chickens come from?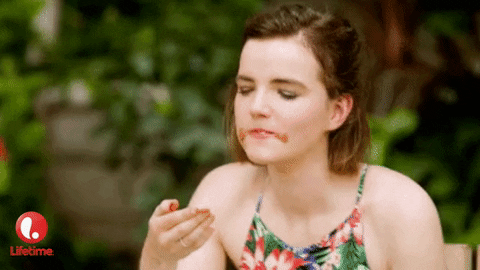 8. Then there's DRINK! 53% of American's will drink BEER while glued to the TV this Sunday. Keep in mind, that's JUST BEER. It doesn't include the fancy wine drinkers and the people who's nerves will have them driven to the short ones.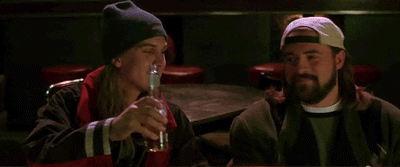 9. Party anyone? Well you've picked the right day. There'll be 43.3 MILLION house parties happening this weekend across the pond.
If your not one of the 43 million hosting, then you could be one of 70 million people who'll attend a Super Bowl party. And remember, BYOB!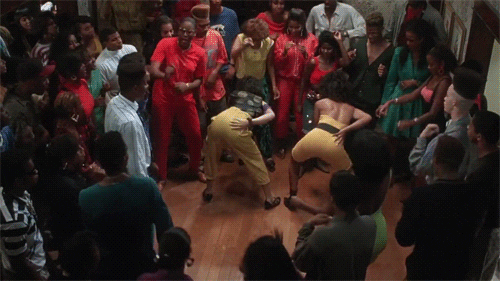 10. Super Bowl Sunday is basically a Bank Holiday in America, and people spare NO EXPENSE for the day.
Americans will spend 15.5 BILLION dollars. That bill includes BEER, FLAGS, FOOD and ENTERTAINMENT SYSTEMS.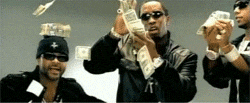 11. If you think the game is the biggest part, THINK AGAIN!
The ratings jump by an average of 18 MILLION VIEWERS when the Halftime Show kicks off. Katy Perry's show from 2015 was the most watched in history, knocking Beyoncé off the top spot.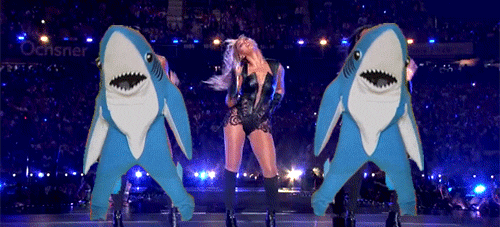 12. And don't think we've forgotten about the game.
The players have worked their whole lives to get to point and they'll walk away with at least 49,000 dollars extra in their back pocket, JUST FOR SHOWING UP! So, it is the taking part that counts...
While, members of the winning team can look forward to taking home nearly 100 THOUSAND dollars in prize money this year, NOT JEALOUS AT ALL.