Most of us haven't recovered from the fact that we won't be getting to see Mary Berry on our screens every week when the Great British Bake Off moves to Channel 4 this year.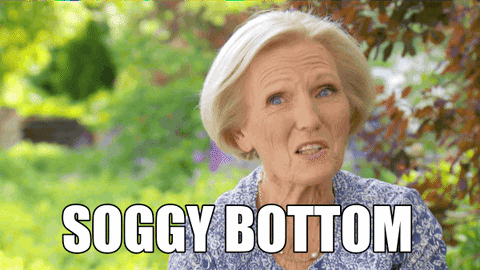 She decided to stay with the BBC when the show jumped ship after a bidding war last summer. So far, the only member of the original line up confirmed for the new season of the show is Paul Hollywood. However, this morning it has been reported that a replacement for Mary has been found for the show.
According to a number of reports online Prue Leith will become the second judge on the GBBO. For those of you who don't know who Prue is, she is an extremely accomplished baker and author who's had a number of best selling books, similar to Mary. She also owns a chef's academy in South Africa, which consists of a chef school, a party and event catering business and a public restaurant, all manned by apprentice chefs in training.
Will Prue capture our hearts just like Mary Berry did on a weekly basis, with her unintentional sexual innuendos? Who know's - for now, all we can do is speculate.