Hands up if you're glued to the Love Island drama and can't get enough..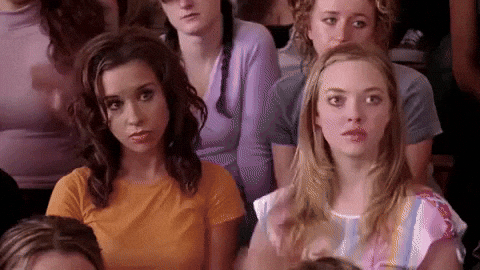 The villa got a shakeup last night, as the two new islanders Ellie and Zara caused a stir. The pair entered the villa while the original girls were on a girls night out. Convenient. They came rushing home to find Ellie and Zara getting acquainted with their men and they were not impressed one bit.
Zara has made it very clear that she has her sight set on Adam, and Rosie is warning her to bring it on.
Rosie isn't the only one that feels like she needs to watch her back. Laura felt that Wes was being quite distant since Ellie and Zara entered the villa and talked it out with him. Wes admitted to Laura that Ellie is a 'good looking girl but every girl in the villa is attractive.' Yep, that'll reassure her, Wes.
Things went from bad to worse when those pesky texts started to come in..
Ellie and Zara were told that they could both go on a dinner date with 3 boys.
Zara chose Alex for starter, Eyal for main and Adam for dessert. Ellie chose Josh, Wes and Alex.
Ellie thinks she has feelings for Alex, but it seems Wes may be falling for her. The final two dates will be shown tonight, and it looks like Alex gets a kiss from Ellie!!!
Love Island continues on 3e tonight at 9pm.
Spin1038 Love Island content is brought to you by Boots, with CYO Cosmetics available exclusively in store and on Boots.ie.