Yesterday, Dublin Fire Brigade tweeted that the country should be prepared for potential power cuts during The Beast. Now that the snow has arrived, it's best we get prepared.
ESB have also reminded customers that you can check power cuts and faults in your area here. You can also download the PowerCheck App for your iPhone or Android device.
If your area is not on the map, phone 1850 372 999 to report it or you can report it online here.
Here's some tips on how you can be ready:
1. Stock up on batteries and torches.
2. Have plenty of food & water available. Please offer to bring food and water to vulnerable neighbours who can't get out and travel.
3. If you have electric gates, find out how to work them manually. Otherwise, you're housebound.
4. Charge powerbanks for your phone now, so you'll have something to charge your phone with if the electricity goes.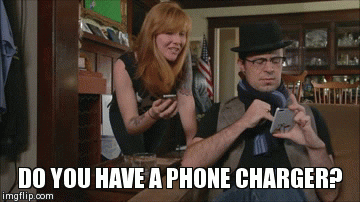 Keep an eye on the ESB Twitter account for all updates. For a full list of other social media accounts you can keep up to date with during the storm such as emergency services click here.