Funk Wav Bounces Vol. 1 is coming just in time for Summer.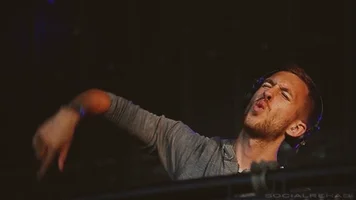 Last night, Calvin Harris took to Instagram with a promo video for his new album, dropping on June 30th. It looks like it will be jam packed with collaborations, including Future, Frank Ocean, Katy Perry, Ariana Grande, Snoop Dogg, Nicki Minaj and loads more.
The soundtrack to the video has a similar sound to that of his recent track Slide with Frank Ocean and Migos; toned-down disco funk. We LOVE.
A post shared by Calvin Harris (@calvinharris) on
He also shared this dreamy photo of himself. Enjoy.
A post shared by Calvin Harris (@calvinharris) on