It's the second time this week that Charlotte has included Gaz in an online post!
Check out the first time HERE
This time, Charlotte's taken to Instagram with a cute, Christmassy, Geordie Shore throwback.
A photo posted by Charlotte Letitia Crosby (@charlottegshore) on
We thought she was never, EVER, EVER talking to him again? Or going to be seen near him again?!
Will they be a thing again?!
Hmmm....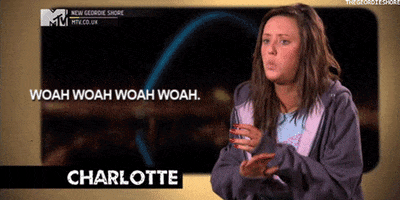 Sorry. We're all kinds of excited at the prospect of a Charlotte/ Gaz reunion!